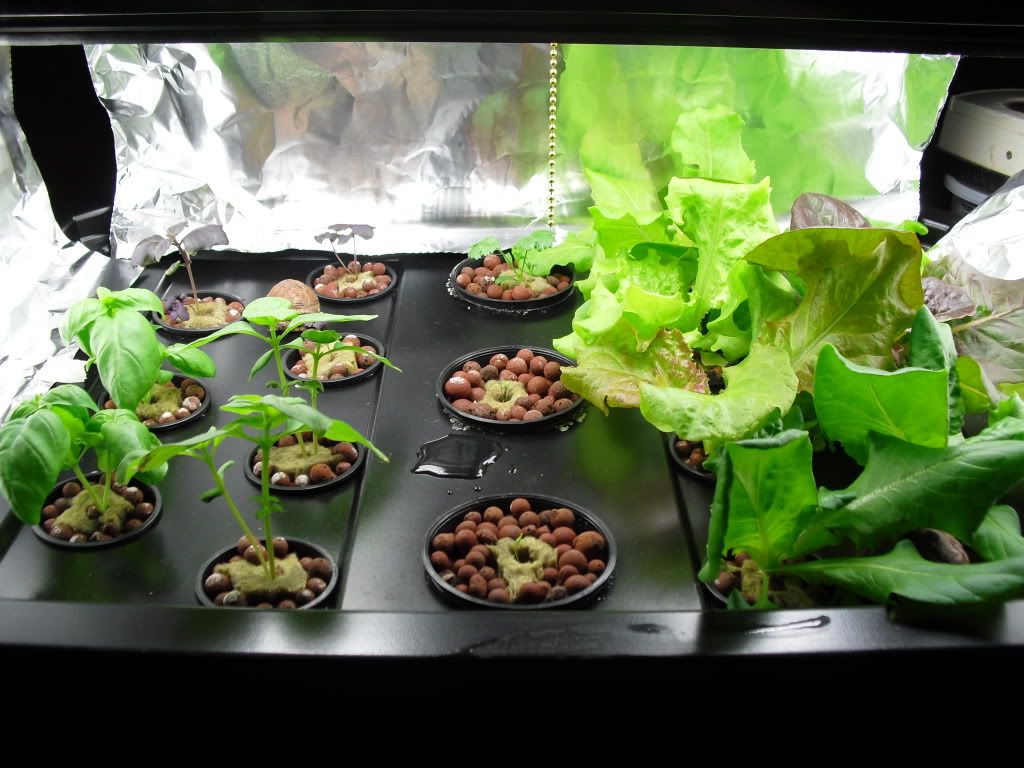 Well look at that. Has it only been a week? I believe it has!
The basil is doing fantastically, the lettuce is clearly taking control of the place, and the parsley has sprouted!
Oh, and speaking of the lettuce, I did a very light harvest in order to remove a few leaves I inadvertently damaged or were getting a touch too big for their own good. They tasted, well, like lettuce!
Changing the water was my main project for today. Though the ppm seems to be higher than I had intended, the plants don't seem to be burned. After about 10 hours, one of the Red Rubin plants seems to have perked up.
More later. Likely when the basil branches or I make a salad.